It's hot out there, vixens. While we are working on not wilting, we are also continuing to think about how we look after ourselves and each other. 
While each of us has a different experience of care and safety, here are the things we are thinking about so we can all stay safer in this heat.
MANDATORY MASKS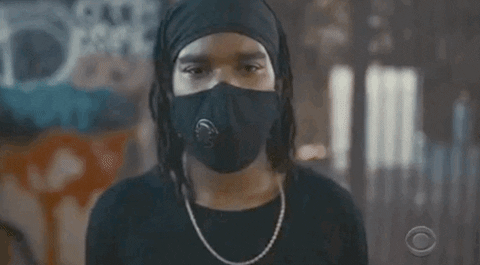 If you live in Toronto you probably know that wearing a mask or face covering has been required in indoor public spaces since July 7, 2020 under City of Toronto By-Law 541-2020. The mask or face covering should cover your nose, mouth and chin, without gapping. Wearing a mask ensures we help reduce the spread of COVID-19 and keep each other safe. 
If you are unsure about how to wear your mask safely, you can learn here. If you need a mask and are looking to #shoplocal, get your mask form this black owned business  or buy one and support Toronto charities including Black Lives Matter. This is particularly important because we know that anti-black racism is a public health crisis in it's own right, and that discrimintation permeates every part of health.
SUN SAFETY
If you have a first degree sunburn and your skin is peeling, keep it moisturized and stay in the shade while the top layer heals. If you see blisters you have a second degree burn. Please don't pop these deep skin protectors because you risk infection and more pain. If the blister pops on its own, clean it with soap and water (which you have lots of, right?) and then gently dab on an antibiotic cream and cover it with gauze. If your blisters are really bad, please call telehealth or your dermatologist who can connect you with oral antibiotics.
HYDRATION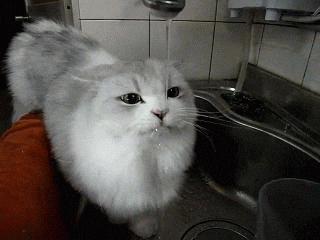 Did you know being sunburned increases your risk of dehydration because the burn brings fluid to the surface of your skin. This can cause headaches and fatigue. If you are recovering from a burn, drink an extra litre of water like Lori does, or try Teresa's favourite Gatorade to stay hydrated. If you would prefer a more natural electrolyte boost, make Niya's favourite ayurvedic beverage. It tastes like lemonade, but it's better for you!
PAIN MANAGEMENT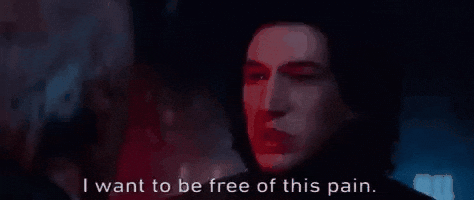 The most uncomfortable part of a burn is the pain. Whether it's your skin that hurts, or your head, try taking an ibuprofen or aspirin to bring down the inflammation that is bothering you. And put down the lidocaine and benzocaine. These can irritate tender skin and can trigger an allergic reaction.
While pain is the worst part, angry red skin isn't fun either. As with a traditional burn, cooling your skin in a cool shower or bath can make things much better. If you don't have the time for those, try using a cool, damp towel instead. As soon as you get out of the tub or shower, gently pat yourself dry. Leave a little moisture on your skin, then apply a moisturizer to help trap the water on your skin and can reduce dryness that exacerbates irritation. Lori, Ecil, and Lisa are big fans of aloe. Rachel stores hers in the fridge for an extra cool feeling. Tara likes to use coconut oil to protect her tattoos. 
PREVENTION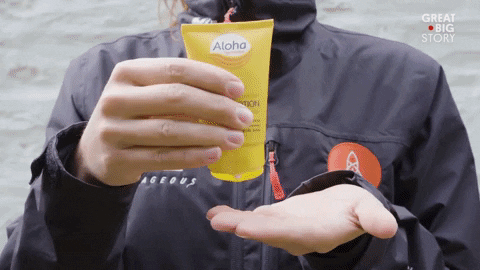 As Lainey, who hasn't had a sunburn since she was 12, says "prevention is key". We know that the best defence is a good offence so here's how your favourite vixens protect themselves when they're heading out.
Wearables 
Vixens love to accessorize and sun protection is a great way to do it. Ecil is a fan of UPF (the clothing version of SPF) dresses and umbrellas, while Niya wears rash guards with her yoga pants. Shannon swears by her visor while she is tanning and Lainey makes sure to take a hat with her if she's going to be out for more than an hour.
Skincare 
Lisa is a big fan of shea butter as sunscreen. The rest of the vixens go the more conventional SPF route, often selecting a different facial formula for sensitive skin – ask Tara and Lainey for their suggestions, and those of us who tend to sweat, like Teresa prefer a sport formula so that we glow bronze instead of pink at the end of an active day. 
PARK VIXENS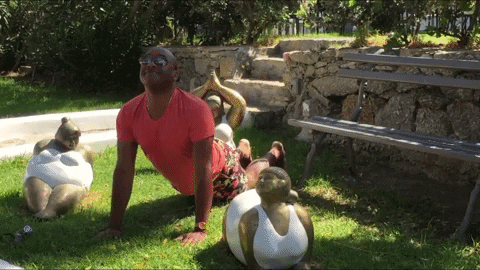 Once this heat wave breaks we will be launching Park Vixens. Your favourite instructors will be in parks on the east and west end leading Flexy, Yoga and Conditioning classes with all of our participants at least six feet apart. We will set up in shady spots, and park bathrooms will be open, so plan to pack your favourite sun protection and hydration. We look forward to seeing you in person as soon as we can.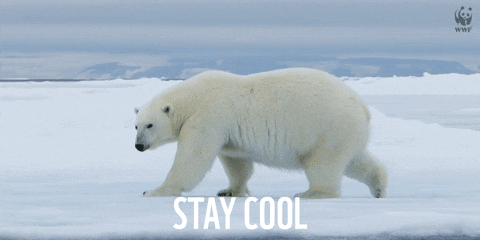 Until then, stay cool Vixens.
Post by Niya / @n.b.life on IG.