Despite the strangeness of this year, we are grateful for a lot, Vixens! We are grateful for the time and resources we were able to dedicate to learning to be anti-racist and better allies. We know it is the work of a lifetime and we have not set it aside. We are also grateful for the support we have had as we learn to use technology in new ways to strengthen our existing community and to make it accessible to those who would not be able to access what we share otherwise. And we are especially grateful for you.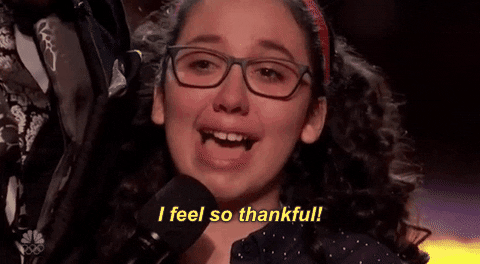 As we approach Thanksgiving, with it's complicated history, we wanted to share some Indigenous owned businesses with offerings that we hope will enrich your time – whether you spend it reflecting, connecting with people you care about, or making the most of our autumn weather.
Jay Soule aka CHIPPEWAR is a Native multimedia artist from the Chippewas of the Thames First Nation (Deshkaan Ziibing Anishinaabeg) located twenty minutes south west of London, Ontario on the north bank of the Thames River. His art reflects the hostile relationship that Canada's native people's have with the government of the land they have resided in since their creation. The motifs on his apparel are a reminder of the importance of the traditional warrior role that exists in Indigenous cultures across North America that survives into the present day. If you're tired of spirit animal conversations, he has just the thing for you. Bonus: If you want to shop in-store, his studio is located at 721 Queen Street W (that's right – it's under our Queen Street Studio!)
PACHA Indigeous Arts Collection 
PACHA Indigenous Art Collection is named for "Pacha" which means earth in the Kichwa language. They use their space in Toronto both as a store and a place where people can learn the stories behind the work of Indigenous artists, families and collectives. The owners see building community as the key to creating a real learning experience and exchange and have hosted different events ranging from arts and crafts fairs, to workshops, author and artist talks, as well as concerts. If you are looking for masks, bags, beautiful beaded necklaces, earrings and other jewellery check them out.
Thanksgiving weekend is about the food, at least a little bit. This year, consider checking out these Toronto restaurants that are putting Indigenous cuisine at the fore, using locally sourced ingredients including Manitoulin Island trout! You might start with a seasonally appropriate 3 sisters soup made of beans, corn and squash which grow well together, and pair it with a side of bannock. And if you don't feel like making a Thanksgiving meal, both of these restaurants will cater one for you!
SheNative's Gratitude Collection
Founder and Chief Changemaker Devon Fiddler started SheNative because of a passion for fashion and ambition. Her business creates inspiring leather handbags and apparel which share Indigenous teachings embedded with positive values passed down by ancestors. SheNative employs Indigenous women in the design and manufacturing of their goods while involving Indigenous communities and customers in the design process. At least 10% of profits toward causes that positively impact the lives of Indigenous women. Also check out the blog which shares the experiences and perspectives of local, national and international Indigenous female changemakers.
You have probably already seen this brand of footwear, but here are some things you might not know about one of the fastest growing footwear brands in Canada. This model of Indigenous business success was started by Sean McCormick and consciously gives back to the community through an annual education bursary that supports a select student studying finance or business at college or university. Their Storyboot Project creates partnerships with elders and artisans who receive 100% of the profit from a limited collection of traditional mukluks and moccasins that they create. The Storyboot School gives young people the opportunity to learn how to make mukluks from these artisans so the traditions can continue. If you find yourself battling cold feet, this might be the year to invest in a pair.
If your long weekend includes a spa day, then Leigh has small batch botanical skin care products for you. She makes these products and builds cultural knowledge renewal in connection to Indigenous plant foods and medicines and draws on teachings learned from family and community members that are connected to Indigenous plants and the land. This Indigenous business honours traditional Skwxwú7mesh (Squamish) plant knowledge, and incorporates sustainably and respectfully harvested wild harvested plants and organic, high quality ingredients. Each product has a Squamish name to honour the place where this plant knowledge comes from. And if you want a warming beverage to go with that spa day, check out this immunity boosting tea recipe on their blog.
Whether you need napkins for your Thanksgiving table, or a quilt to snuggle under Destiny Seymour's textile work brings the beautiful patterns originally used on pottery collections and a host of bone tools by her Anishinaabe ancestors to your home. By taking this work out of museums and into the world she hopes these patterns will  provoke thought, bridge gaps, and inspire us to learn more about the history and culture that continues to surround us.
Whether you spend the weekend re-reading the Truth and Reconciliation Commission's Calls to Action or look up the local Indigenous history of your area, we hope your Thanksgiving is a warm, safe and restful one Vixens!
– Words by Niya